Matsuken model is from the prequel movie adaption of SEGA's Ryu ga Gotoku (Ryu Ga Gotoku= Be Like A Dragon. The game has been renamed to Yakuza in the United States.).<

Matsuken's Total war.

Under constructioN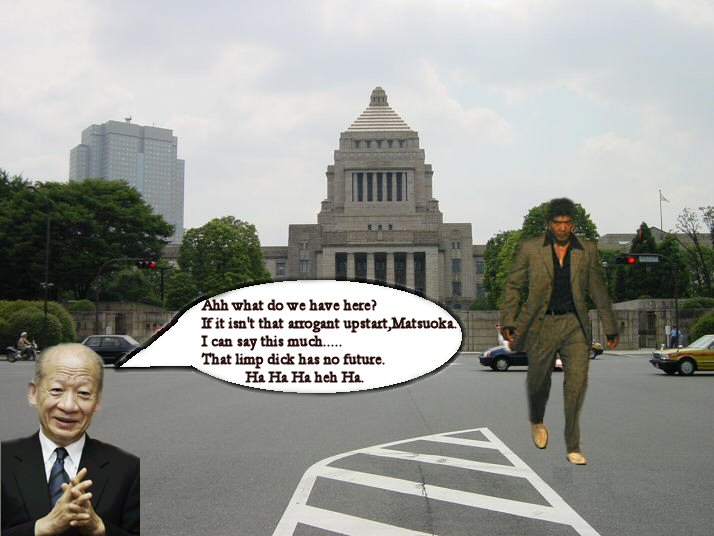 This is the Japanese government Diet building.
The two individuals are suppose to represent Shinya Akiba & Matsuken.